In support of Raleigh's Over the Edge fundraiser for the Special Olympics, our Thrifty Office Furniture team invites you to join us in "pushing the boss over the edge!"
Our boss, Joel Gillis, has agreed to register for participation in this adventure, rappelling down the side of Well Fargo's 30-story Capitol Center building in downtown Raleigh on October 2-3. Of course, like many people, he'll need a little push to do so—and that's where we need your help!
Over the Edge is a fundraiser for Special Olympics North Carolina (SONC), one of the largest Special Olympics programs in the world—having nearly 40,000 registered athletes who train and compete in year-round activities across 19 different sports. Each registrant is responsible for raising a minimum of $1,000 from family, friends, customers, co-workers, or companies; and funds will benefit these Special Olympics North Carolina programs, which are designed to provide motivation, build self-esteem, and create opportunities for success for these 40,000 child and adult athletes with intellectual disabilities.
Why is Thrifty Office Furniture Participating?
Our team is always looking for ways to both contribute to charitable organizations and to give back to the communities that support our business in Raleigh, Durham, Wilmington, and Burlington, North Carolina.
"My employees approached me, excited about doing this and raising money for the Special Olympics—and since I am such an adrenaline junkie, I accepted the challenge. As a company, we are grateful for the opportunity to support such a wonderful organization. We think it is important to support charities like the Ronald McDonald House, Durham Rescue Mission, NC Food Bank, and Salvation Army, as well as many other local charities that are special to us. It is very important to give back to our community."
Joel Gillis, Owner
How You Can Help
Participating in the SONC Over the Edge fundraiser has been made fun and easy. All registrants and teams with an online fundraising page to collect donations from family and friends. Help us send our boss, Joel Gillis, "Over the Edge" to raise money for the Special Olympics by donating what you can for our community's participating athletes.
Event Details
Details for the Special Olympics North Carolina Over the Edge event and our participation is as follows:
Date: October 2-3, 2015
Location: Wells Fargo Capitol Center, 150 Fayetteville Street, Raleigh, NC 27601
Our Goal: $1,000 USD
Event's Goal: $250,000 USD
Other Information & Resources:
Our Team's Sponsor Page
Special Olympics North Carolina Website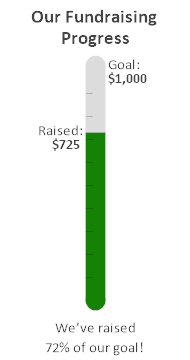 Please consider joining us in supporting SONC's Over the Edge fundraiser today. Every little donation counts!